Announcements
Subscribe to posts
We are excited to welcome the next group of 7th graders to Mountain Sky.  Each summer we offer two days to allow students a chance to get to know the campus, get to meet new staff and students, and have some fun. 
This year's theme is Eaglevengers _Eaglegame!  
Transportation is provided outside the one-mile walking zone.  
The documents have been mailed home to all registered incoming 7th grade families and have been attached. below.  
If you have any questions, please call 602-896-6105.    
Below are some FAQs on starting the school year at Mountain Sky.  Please contact the office at 602-896-6100 if you have further questions.
                                    Mountain Sky Junior High
Promotion Criteria and Ceremony Information 2019
(call 602-896-6100 w/questions)
This informational sheet is not an invitation, nor does it confirm eligibility.  Final eligibility notices will be sent home May 13th
Purpose: the Promotion Ceremony at Mountain Sky is a celebration of the students' completion of the 8th grade academic program in the W.E.S.D.
Schedule: please see below for specific times.  Also know that two teams are being recognized, so it is critical that we clear the gym and parking lots quickly and safely.
Criteria: a student is eligible to participate in the Promotion Ceremony if an average of 1.0 in each academic area is achieved (math, science, social studies, language arts) for four quarters.  If a student has NOT earned an average of 1.0 in these academic areas, he/she will not be eligible to participate in the Promotion Ceremony.  Please call 896-6100 for information about summer school.
Guests: please limit the number of vehicles and guests invited, as parking and seating are limited.   Up to four guests may attend per student (we encourage carpooling) and parking is available in our east and west parking lots and on the field east of the outdoor basketball courts.  Limousines are NOT allowed, and security will have these vehicles removed.  Due to limited seating in the gym, please do not stay for Promotion Ceremonies for anyone other than family. 
Dress: please have your student dress in what would be considered appropriate clothing for a nice event at school.  We discourage formal wear/prom wear, which should be saved for high school.  Please have your student wear comfortable shoes as walking is involved in the ceremony.
2019 Promotion Ceremony Schedule of Events
Monday, May 20th:  Mountain Sky Promotion Ceremonies
ü  Students must have all lost/damaged book fees  and PE debts paid prior to the Promotion Ceremony.
ü  Students arrive half an hour prior to their team promotion time.
ü  Team 8A @ 9:30 a.m. – 10:30 a.m. (meet in your advisory by 9:00 a.m. and go to cafeteria immediately in alpha order) Students exit to the courtyard for certificates. Clear parking area ASAP.
ü  Team 8B @ 12:30 p.m. - 1:30 p.m. (meet in your advisory by 12:00 p.m., go to the cafeteria immediately in alpha order) Students exit to the courtyard for certificates. Clear parking area ASAP.
 *If your 8th grade student qualifies to attend the 8th grade Celebration/Promotion Ceremony, he/she will         receive a notice of eligibility and permission slip on Monday, May 13, requiring parent signature.
In order to improve the safety and improve service at Mountain Sky, we are proud to announce the beginning of our office renovation project beginning during Spring Break.  Thanks to the voter approved Bond in 2016, we are able to address many of the concerns we have had for several years.  To learn more about how the reconstruction will improve our safety, please feel free to call me (602-896-6100).

For now we want families to know that due to the construction, the access to the office and some of its surrounding areas will be changing.  This may affect pick up and drop off routines, and it will affect traffic patterns on campus temporarily.  

The Office Entrance

The front office will no longer be accessible after March 14.  Temporarily the office will be moving into the library, which has been adjusted to accommodate the office functions for the rest of the 2018-19 school year.  Once the construction is completed in July 2019, the office will move back into the reconfigured office area. 

Until then the office will be accessed through the double doors that lead into the library, which is truly five feet from the current entrance, however the approach to that door will be altered significantly.    

The current front gate to the left of the flag pole will be the focus of construction and grading, so the office will have to accessed by using the gate to the right of the flag pole. 

Arrival and dismissal will not be changed except for the additional traffic caused by the other area mentioned below.  The front gates will be open as always at the beginning and end of the day, but during school students will no longer be able to walk around the front of the school.  Visitors will be able to enter the gate to the right of the flag pole and then turn left toward the office, and then turn right again into the library.    
Pull in lane on Greenway  
The most noticeable change will be the closure of the pull in lane on the north side of the school along Greenway Road.  After Spring Break that pull in lane will be the staging area for construction materials and vehicles during the Office remodel.  We expect this to affect the pick up and drop off patterns, so please plan to have a longer wait or circle the school.  
We are aware and apologize in advance that these changes will create some challenges, but in the end the changes will create a safer campus, and hopefully improve the visibility of the office as well as improve our service to our community.

Mountain Sky Junior High 8th Grade Activities
8th Grade Panoramic Picture
Attention all 8th grade students, on Tuesday, January 15 at 12:30 p.m., the 8th grade class will have a group picture taken. Please be prepared to wear school appropriate clothing that follows the dress code. On Wednesday, January 16, students can purchase this keepsake panoramic picture, at a purchase price of $25.00. If you have any questions, please call the main office at 602-896-6100.
Thunderbird High School Future Freshman Night 
Come and get a glimpse of high school life as a student of the top-performing high school district in the Metro-Phoenix Area. Glendale Union High School District is proud to offer its annual Future Freshman Night events on January 17, 2019 at 6:30 p.m. With an outstanding high school experience and well-rounded education, GUHSD prepares students for success in college and the workplace. This signature event is a great opportunity for eighth grade students and their families to come and learn why GUHSD is the district of choice in the Glendale and Metro-Phoenix area. Families will have plenty of opportunities to tour the campus, meet teachers, gain significant curriculum information, learn more about GUHSD traditions and much more! Future Freshman Night is held at each of GUHSD's nine high schools including Apollo, Cortez, Glendale, Greenway, Independence, Moon Valley, Sunnyslope, Thunderbird and Washington. Each event kicks off at 6:30 p.m. Join us to discover why more than 16,000 students are proud to attend GUHSD schools. For more information, please contact Thunderbird High School at 623-915-8900 or visit their website at http://thunderbird.guhsdaz.org/
Thunderbird High School Registration
Thunderbird High School will be registering our eighth graders on Friday, January 25 in the Mountain Sky library. Registration packets will be distributed to students on Friday, January 18 in their social studies class. Families will have a few days to complete the registration materials and gather necessary documents. Students will bring their completed packets, including all necessary photocopies, to the registration on Friday, January 25, in the Mountain Sky library. If you have specific registration questions, you are encouraged to call Thunderbird High School 623-915-8900.
Informational meeting for eighth graders interested in Honors & Advanced Placement classes at Thunderbird High School as freshman.
Tuesday, December 18, 2018 at 6:00 p.m.
MOUNTAIN SKY JUNIOR HIGH LIBRARY 
16225 N. 7th Ave. 
Phoenix, Az  85023
602-896-6100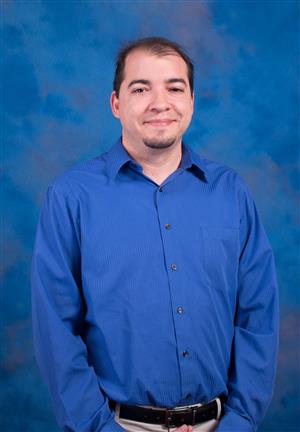 We are please to announce that Mr. Jonathan Perrone, Mountain Sky S.T.E.A.M. teacher, was chosen by the Arizona Education Foundation to be an Ambassador of Excellence in Teaching.  Mr. Perrone was nominated to participate in a very extensive process of narrowing down to the top 10 candidates.  Mr. Perrone made it into the top 10 and was further recognized as a top 5 finalist on October 25th at the annual announcement event at the Arizona Biltmore.  
As a top 5 Ambassador for Education, Mr. Perrone will be called upon to represent Arizona educators and education initiatives.  As a Mountain Sky family, we are very proud of what Mr. Perrone has accomplished here with our students and also of his contributions to the educational community.
Below is the official announcement.  
https://www.youtube.com/watch?v=lZuP7bfHseo
http://azedfoundation.org/top-10-arizona-teacher-of-the-year-announced/
Welcome! You are on the road to being a Mountain Sky Eagle, and we are looking forward to making the transition for you and your family an easy one. 
We have many events coming up in the second semester.  Please check back in January.  If you have any questions, please call (602) 896-6105.