Announcements
Subscribe to posts
Mountain Sky Junior High 8th Grade Activities
8th Grade Panoramic Picture
Attention all 8th grade students, on Tuesday, January 15 at 12:30 p.m., the 8th grade class will have a group picture taken. Please be prepared to wear school appropriate clothing that follows the dress code. On Wednesday, January 16, students can purchase this keepsake panoramic picture, at a purchase price of $25.00. If you have any questions, please call the main office at 602-896-6100.
Thunderbird High School Future Freshman Night 
Come and get a glimpse of high school life as a student of the top-performing high school district in the Metro-Phoenix Area. Glendale Union High School District is proud to offer its annual Future Freshman Night events on January 17, 2019 at 6:30 p.m. With an outstanding high school experience and well-rounded education, GUHSD prepares students for success in college and the workplace. This signature event is a great opportunity for eighth grade students and their families to come and learn why GUHSD is the district of choice in the Glendale and Metro-Phoenix area. Families will have plenty of opportunities to tour the campus, meet teachers, gain significant curriculum information, learn more about GUHSD traditions and much more! Future Freshman Night is held at each of GUHSD's nine high schools including Apollo, Cortez, Glendale, Greenway, Independence, Moon Valley, Sunnyslope, Thunderbird and Washington. Each event kicks off at 6:30 p.m. Join us to discover why more than 16,000 students are proud to attend GUHSD schools. For more information, please contact Thunderbird High School at 623-915-8900 or visit their website at http://thunderbird.guhsdaz.org/
Thunderbird High School Registration
Thunderbird High School will be registering our eighth graders on Friday, January 25 in the Mountain Sky library. Registration packets will be distributed to students on Friday, January 18 in their social studies class. Families will have a few days to complete the registration materials and gather necessary documents. Students will bring their completed packets, including all necessary photocopies, to the registration on Friday, January 25, in the Mountain Sky library. If you have specific registration questions, you are encouraged to call Thunderbird High School 623-915-8900.
Informational meeting for eighth graders interested in Honors & Advanced Placement classes at Thunderbird High School as freshman.
Tuesday, December 18, 2018 at 6:00 p.m.
MOUNTAIN SKY JUNIOR HIGH LIBRARY 
16225 N. 7th Ave. 
Phoenix, Az  85023
602-896-6100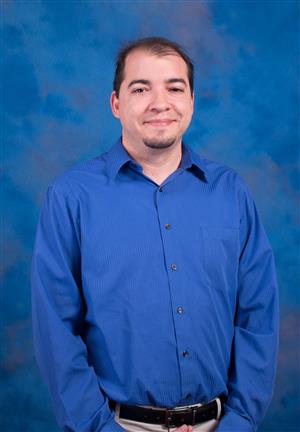 We are please to announce that Mr. Jonathan Perrone, Mountain Sky S.T.E.A.M. teacher, was chosen by the Arizona Education Foundation to be an Ambassador of Excellence in Teaching.  Mr. Perrone was nominated to participate in a very extensive process of narrowing down to the top 10 candidates.  Mr. Perrone made it into the top 10 and was further recognized as a top 5 finalist on October 25th at the annual announcement event at the Arizona Biltmore.  
As a top 5 Ambassador for Education, Mr. Perrone will be called upon to represent Arizona educators and education initiatives.  As a Mountain Sky family, we are very proud of what Mr. Perrone has accomplished here with our students and also of his contributions to the educational community.
Below is the official announcement.  
https://www.youtube.com/watch?v=lZuP7bfHseo
http://azedfoundation.org/top-10-arizona-teacher-of-the-year-announced/
Welcome! You are on the road to being a Mountain Sky Eagle, and we are looking forward to making the transition for you and your family an easy one. 
We have many events coming up in the second semester.  Please check back in January.  If you have any questions, please call (602) 896-6105.
We will be using Facebook this year to share celebrations and pictures from events.  Be sure to "like" us to receive these updates!